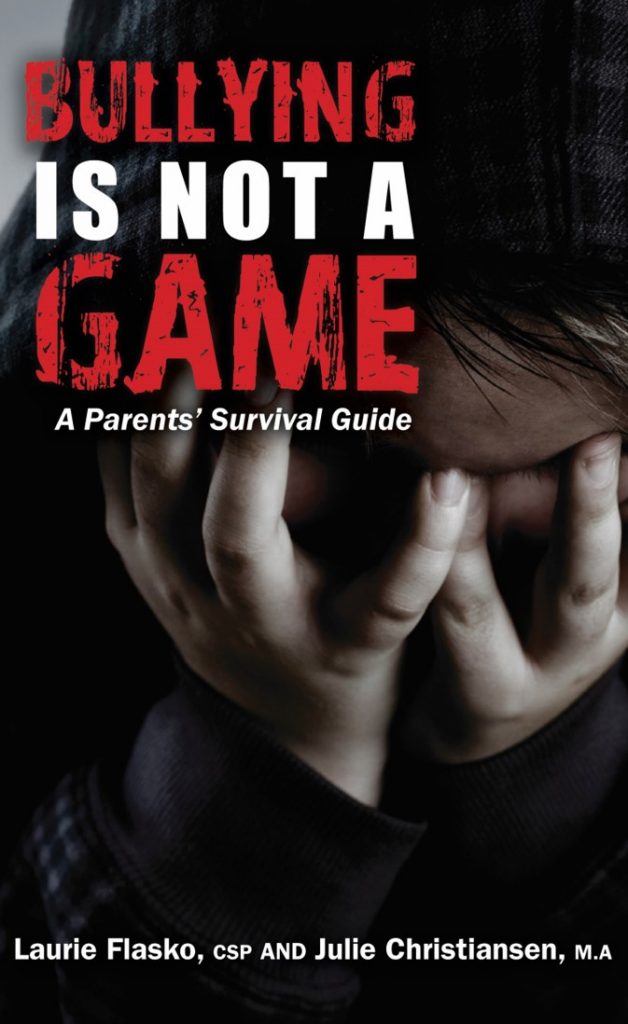 Children's mental health has a special place in our heart. We have committed to donating profits from Bullying is Not a Game. A Parents Survival Guide. By Laurie Flasko & Julie Christiansen to Children's Mental Health associations including Pathstone Mental Health, Canadian Food Banks etc.
Purchase your copy now ($24.95 + HST + Shipping & Handling)
Laurie Flasko shares a powerful story of torment, trauma, and healing as she chronicles her daughter Amanda's journey through bullying. From Amanda's poignant first-hand account of her experiences with bullying in elementary school and Laurie's perspective as a concerned mother, learn how bullying took a severe toll, resulting in years of chaos and a diagnosis of Post-Traumatic Stress Disorder.
In Bullying is Not a Game, Laurie and Julie share practical advice and tips for parents on how to "get through and survive." They are joined by leading experts, researchers, and therapists who provide real strategies for coping with bullying and share an empowering message of hope for parents, educators, and community agencies.